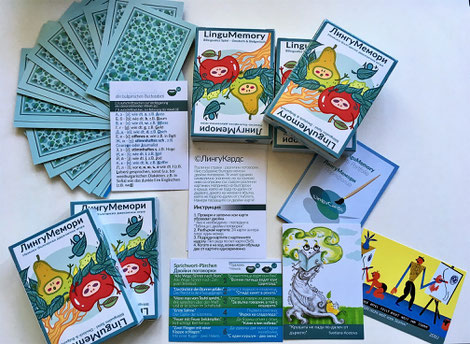 With our bilingual game you can easily learn German and Bulgarian idioms through playing a fun memory game.
The illustrations are done by 24 different artists from Germany and Bulgaria.  
To improve your pronunciation you can listen to the audio files ( bg / de ) on our website.
Where to buy the game???


You can order it online and we will send it to you.
If you live in Sofia (Bulgaria) you can check here, where you can buy your LinguMemory.


Cheers and enjoy!